News
01-27-2013

New Books

Visit the Books Page on the homepage to See our Latest Releases
The Dawning of Medical Tyranny Policy in the United States

Related Articles by EZ3DBIZ.com

Flu Shots VS Vitamin D, which Works Better?

Dated: August 1st 2015
Introduction Of Euthanasia Vans For The Elderly Proposed By Katie Hopkins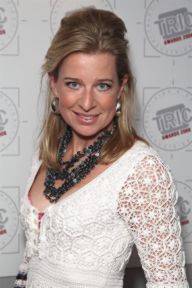 Katie Hopkins wants to introduce euthanasia vans to put the elderly to sleep.
(A Comment from the owner of EZ3DBIZ.com - "I find this policy by Katie Hopkins repugnant. As a health and wellness writer having written over 5 books on anti aging and nutrition many of my readers are people who are elderly and wish to extend their lives as long as possible. I think wanting to live is a vital part of service to humanity. It is the elderly who are the wise and responsible people in our society. Putting them to sleep would do a great disservice to humanity").... Katie sets a bad example to all the good celebrities out there who are having a positive impact upon the world, two of them being Angelina Jolie and the late Audrey Hepburn.

Dated: July 2015

California Now Wants to be First State to Mandate Adult Vaccines for all Childcare Workers – Criminal Penalties for those Who Refuse (California Bill Bill SB 792)


California First State Requiring Forced Vaccination for All School Children. (California, West Virginia and Mississippi deny daycare unless they get dozens of doses of federally recommended vaccines)

Thank You for visiting our site and reading our articles and new update. If this information has helped you or someone you know, please consider contributing to this site. Your contribution will ensure the continued publishing of unique and quality articles at no cost to all of our visitors and regular readers.