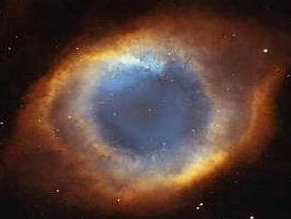 Welcome to The Institute for Solar Studies on Human Behavior and Health. The Institute for Solar Studies on Behavior and Human Health specializes in the field of Chronobiology. This rapidly expanding and exciting science studies the effects of lunar, solar and celestial influences upon living organisms. The Institute for Solar Studies on Behavior and Human Health has published 5 books, and includes a daily health and wellbeing solar forecast at EZ3DBIZ.com.




Revised Solar Weather Links


Updated April 14th, 2015. Due to NOAA upgrading their services, many of the previous solar weather links are invalid. The link below lists the majority of the new solar weather links. You may also access the new NOAA Solar Weather page for more info.
http://www.ez3dbiz.com/revised_solar_weather_links.html



The

sun is the greatest teacher of all

. By understanding how the cycles of its energy flow and govern life and matter, we can grow and evolve towards a better world for all. We can also learn creative methods to solve challenging problems and understand where we are headed.

Years of research by the Solar Institute has yielded new discoveries which have been developed and made available for purchase to our visitors. First and foremost are the library of interesting books with over 1,000 published pages on Chronobiology and Longevity Nutrition.

The Institute began studying solar weather conditions on human behavior and health in 2004. Through this research, practical solutions for health and well-being were created based on the frequency of the sun at a given time. The sun emits different frequencies, much like the earth goes through periods of different seasons. This information is then used as a tool by sports professionals and professional athletes, institutions dealing with the public and by single individuals addressing an audience. Those most vulnerable to Extreme Solar Activity are the Elderly and Extreme Athletes. They are more susceptible to pneumonia and respiratory infections at these times. These tools can also be used for individual health and and well-being.
The effects from higher solar activity affects primarily 3 groups. Those with sensitive nervous systems due to the body being genetically unable to tolerate these stronger solar energies, people who work around or with essential oils, which usually include people in day and beauty spas and massage salons. This is because during higher solar activity, the essential oils resonate and reflect the higher energies of solar energy especially when the essential oils are inhaled, and people who work with large numbers of people such as public speakers, musicians etc, This is because declining solar activity affects the moods of some people, as we demonstrate in the condition orange periods where violence becomes more common as the solar activity declines after being at high levels for a period of time.
Customized forecasting is also available for sports coaches, live television hosts, musicians and live bands, law enforcement, public speakers or any event where gauging audience mood and reaction/behavior is critical to a successful outcome of any chosen event. This science also applies to growing of crops, behavior and research studies, and physical endurance.
Visit the Consultation Page
for Further Details.
One of the most recent examples of successfully using the sun to heal is the science of
Sun gazing
,
with thousands of testimonials citing a broad spectrum of healings from cancer to cataracts. There are 3 main solar and geomagnetic influences that affect the health of the body. These are the solar wind, geomagnetism and solar activity. Additional influences include seasons and how close the earth is to the sun or moon. The influences vary throughout the year, however there are times they all come together to create "disease" or "renewal". A perfect example is when you hold a glass lens outside in the sun, and if you hold it too close to an object, it will burn or catch fire, however, if you hold it just the right distance, it can warm the surface, create a beam of light or any other myrid of positive beneficial functions. The same goes for a few minutes before the sun dips over or rises over the horizon (sunrise and sunset), this is the only time you can stare directly at the sun safely. The same effect occurs with the invisible energies of our sun. Anything higher or lower then these variables causes imbalances in living organisms. When these influences are "out of tune", they "burn holes" in the body, creating sickness and havoc. However by knowing the times this invisible energy is at the right levels, we can use exercise, mental thought power and herbs as a lens to restore the body back to perfect health
The most notable effect from sunlight we gain is the natural increase of Vitamin D in our bodies. In the summertime, just 30 minutes of sun exposure produces about 20,000 IUs of vitamin D in your body. This is as much as drinking 200 glasses of milk, or the equivalent of about 50 typical multivitamins.
The proper amount of sunlight exposure has been shown to protect against 16 Types of Cancer,
Sunlight has clinically been shown to strengthen our heart,
Sunlight has been used for improving Eczema (Atopic Dermatitis),
Sunlight has reduced the risk of death from Multiple Sclerosis by up to 76%.
Now these are just the visible rays from the sun. The purpose of this site is to show the inner workings of the invisible rays from the sun, which I believe, cause illness at the sub-molecular level, such as pneumonia, mental disturbances, depression, allergies and more.
When we know the favorable times to access the energy of the sun, we can return it to health. Sometimes this results in spontaneous healing of the body occurring as rapidly as 3 days or less. When these influences are "out of tune", groups most affected include the elderly, extreme athletes, those experiencing extreme stress, and the mentally disturbed, and in some cases, allergy sufferers may find their conditions worsened. This is good news because plotting these prime conditions can be used to prevent illness or restore the body to optimal health, especially if you are an anti-aging enthusiast.
What is Chronobiology?
Chronobiology
examines periodic (cyclic) phenomena in living organisms and their adaptation to solar and lunar-related rhythms. EZ3DBIZ.com uses the periodic cycles in living organisms to bring wellness and lengthen lifespan based on these solar and lunar rhythms. These energies have displayed themselves to produce healing, amplification of intent and can be used to identify periods of illness, disease and turbulence in the stock market.
For Vegetarians and Raw Foodists, this site combines raw food nutrition with the Science of Chronobiology. If you want maximum health, well being and want to retard the aging process, and you want to do it organically, rather than become a machine, you have to eat right, and know the conditions that create aging, which my research is showing is a combination of foods rich in enzymes, and using the mind to stay healthy via Chronobiology. This is known as the science of
Chrio-Nutrition
, which is a combination of Chronobiology and Nutrition.
Any Health professional will tell you there is no "one-size fits all" magic pill that heals every one of every disease. However, we can change the way we think and the food we eat, because lack of proper nutrition and a continuous negative attitude towards life
have been proven to cause illness
. There is now confirmed scientific evidence that Lunar, Solar and Earth Geomagnetic Energies affect Human health. So by being aware of these conditions and eating and having the right state of mind, we are as close to a one-size fits all universal healing pill that I think we will ever get.
During World War I, . L. Tchijevsky, a Russian professor of Astronomy and Biological Physics who continued his studies at the war front, noticed that particularly severe battles regularly followed each solar flare during the sunspot peak period of 1916-17. Tchijevsky found that fully 80% of the most significant events occurred during the 5 years of maximum sunspot activity. You can read part of Tchijevsky's Work titled "How the Solar Cycles Modulate History" at
this page
.
Backup Link
. Tchijevsky divided the eleven year sunspot cycle into four periods:
Period 1

: -
(approximately 3 years, minimum sunspot activity). Peace, lack of unity among the masses, election of conservatives, autocratic, minority rule.
Period 2:-
(approx. 2 years, increasing sunspot activity). Increasing mass excitability, new leaders rise, new ideas and challenges to the elite. This is the season we are in now as of 2012. As you can see at the
bottom of
this page
that the sunspot activity is increasing and has not yet reached its peak.
Period 3 -
(Approximately 3 years, maximum sunspot activity). Maximum excitability, election of liberals or radicals, mass demonstrations, riots, revolutions, wars and resolution of most pressing demands. This is the current period we are in as of 2012.
Period 4 - (Approximately 3 years, decreasing sunspot activity). Decrease in excitability, masses become apathetic, seek peace. This cycle is due to arrive between early 2014 and 2017.
Reference Wikipedia


The EZ3DBIZ.com "minature" cycles that occur within the 11 year Tchijevsky event cycle can be broken down into 4 conditions, known as the "condition colors". A condition blue begins the cycle, building up energy, followed by a condition red, which is a peak of the energy, which is than followed by a condition yellow, which is a period where this energy manifests itself, it is than followed by a condition orange, a "wanning" of the energy and finally ending at a condition green, which is a period of peace and harmony. Using Professor L. Tchijevsky's cycles from above, we get the following results (TO VIEW AN IN-DEPTH RESEARCH ARTICLE, CLICK ON THE LINK): Period 1 is condition red, period 2 is a condition blue, period 3 is condition orange, period 4 is condition green. For illness or pandemic outbreaks, the period shifting from period 3 to period 4 is the most dangerous, as this is when the solar activity suddently "drops" causing a "shock". Read More About the Full Range of the Condition Colors.
Learn about the Cycles,

Below is a video explaining the condition colors discovered by the Institute for Solar Studies.



Professional Organizations and Additional Resources:
The American Association for Medical Chronobiology and Chronotherapeutics (AAMCC) - Go to Website
Chronobiology and The Significance of Time in Chinese Medicine - Go to Website
Perspectives of Human Development: Time, Space, and Chrononutrition (nutrition and solar influences) - Go to Website
University of California San Diego: Center for Chronobiology. - Go to Website
Dr. Franz Halberg of The University of Minnesota has spent 50 years studying Chronobiology. - Go to Website
Jean-Jacques d'Ortous de Mairan. One of the early pioneers of Chronobiology. - Go to Website




View Mobile Site
Go to Non-Mobile Version
Thank You for reading the information on this site. If the information you read here has helped you or someone you know, please consider contributing to this site. Your contribution will ensure the continued publishing of unique and quality articles at no cost to all of our visitors and regular readers.