News
01-27-2013

New Books

Visit the Books Page on the homepage to See our Latest Releases
2015 Baltimore Riots

April 28th, 2015

Related Articles:
Bringing Global Peace by Predicting Major Attacks of Violence

How Excessive Geomagnetic Energy Causes Psychological Outbreaks of Violence

The 2015 Baltimore Riots

Read the NY Times News Article.

These riots occurred during a mild condition orange period. Sunspots had been dropping continuously since April 21st, 2015 as shown in the image below: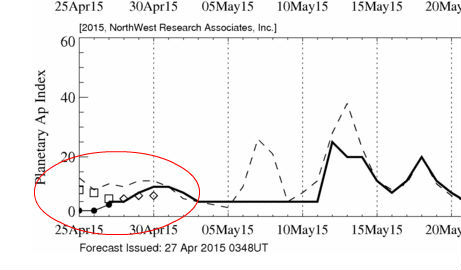 Future Forecast

Because such violence occured during only a mild condition orange period and not a Stage 2 condition orange, there is the possibility that if this issue is not properly resolved, there is a mild probability of increased rioting between the 30th of April and May 1st of 2015, a period where sunspot activity is forecast to bottom out. Solar wind speeds are forecast to become unstable the next 48 hours along with high KP levels. So expect sour emotions in the air during this time. Try not to be in the wrong place at the wrong time in Baltimore during these dates if violence erupts during these dates.

Image Links:

KP forecast
http://spawx.nwra.com/spawx/27do_168163.gif

NOAA Sunspot Activity
http://legacy-www.swpc.noaa.gov/ftpdir/indices/old_indices/2015Q2_DSD.txt

NOAA Solar Weather Tools
http://www.ez3dbiz.com/revised_solar_weather_links.html

Thank You for visiting our site and reading our articles and new update. If this information has helped you or someone you know, please consider contributing to this site. Your contribution will ensure the continued publishing of unique and quality articles at no cost to all of our visitors and regular readers.