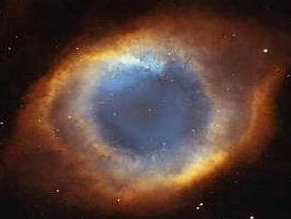 Read the first 55 pages for free by visiting this page

The Kindle Version is available by by visiting Amazon.com
Purchase Hardcover Paperback version by visiting Amazon.com

Immediate Download. Buy the E-book version.
E-book customers receive a discounted price compared to the hardcover or Nook version. Your E-book gives you full print, copy and paste access. It is also fully transferable between your computer, iPhone tablet or other electronic device. Please checkout 1 title at a time, as after payment has cleared, you will automatically be transfered directly to the download link page where you can instantly download your e-book.
Published April 2015, The Any Climate Survival Guidebook. Maintain Resilience in Rain, Snow or Desert. Secrets to Enjoying Hiking and Camping at any of the 4 seasons of the year
Available now on Amazon.com





Written by the Inventor of the LAMPSTOVE (www.LAMPSTOVE.com), this book makes it possible to comfortably camp in rain, desert or snow. It just takes the right information and planning. This unique book makes a great survival book for military, boy and girl scouts, outdoor rescue departments or any outdoor enthusiast. At the end of this book, you can view the images and illustrations needed for you to make your own LampStove for under $10.

Available in Hardcover from CreateSpace.com



Number of Total Pages: 205


Book Chapters



Chapter 1
How New Technology Is Making Camping And Hiking In The Wilderness More Enjoyable Than Ever Before. Page 1

Chapter 2
Camping And Hiking In Rain And Fog Conditions. Page 5


Camping In The Rain. Page 5

Predicting Changes In The Weather. Page 5

Moon Phases And Changes In The Weather. Page 6

How Sudden Weather Changes Can Be Accurately Forecasted. Page 9

What Is The Dew Point? . Page 17

Fire Starters For Moist And Damp Conditions. Page 18

Making A Fire In The Rain. Page 20

Flash Floods. Page 23

Hiking In The Rain. Page 24

Keeping Personal Belongings Dry In The Rain. Page 26

How To Use Plastic Bags To Your Advantage To Keep Your
Items Dry. Page 27

Necessary Rain Gear For Rain
Hikes. Page 27

Recommended Clothing For Rain
Hikes. Page 28

Drying Out Soaked Clothing. Page 30

Backpack Packing Basics. Page 31

Avoiding Lightning Strikes. Page 33

The Importance Of Keeping Dry Emergency Clothing
On Hand. Page 34

Layering Your Clothing To Keep
Warm. Page 35

Warming Yourself Before Going To
Sleep. Page 35

The Importance Of Airing Out Clothing And Camping Equipment After A Hard Rain. Page 36

4 Methods To Wash Clothes Clean And Fresh Without Using Laundry
Soap. Page 37

The Best Hiking Pack For Raining Conditions. Page 40

Foods That Keep You Warm In The Cold And Damp. Page 41

A Recipe For Warming The Body During Cold Damp Conditions. Page 43

Spiced Chickpea And Tomato
Soup. Page 43

Why Rodents Are Attracted To Your Food While Camped. Page 45

The Best Types Of Clothing To Wear For Rain Hiking. Page 47

The Best Socks To Keep Your Feet And Toes Cozy In Cold, Damp Rainy Conditions. Page 47

Building Morale. Page 48

Keeping Warm At Night During
The Rain. Page 48

Dealing With Excessive Rain. Page 49

Using A Cot. Page 50

Using A Hammock. Page 50

Handy Tips For Stringing A
Hammock. Page 52

Secrets To Pitching Your Tent In Rainy Weather To Keep It Dry. Page 54

Keeping The Floor Of Your Tent
Dry. Page 58


Chapter 3
Camping And Hiking In A Desert Environment. Page 60

A Recommended Desert Camping Checklist. Page 61

The Bare Essentials Desert Camping Checklist. Page 63

Pitching Your Tent In The
Desert. Page 64

Keeping Warm While Sleeping On The Ground In The Desert. Page 68


Camping In Death Valley,
California. Page 69

Seasons In Death Valley. Page 69

Building Endurance And Stamina In Desert Conditions. Page 70

The Superoxide Dismutase Herbal Energy Combination For Building Endurance. Page 72

Building Stamina. Page 73

Potassium And Protein. Page 75

Stir Fried Tomatoes Desert
Recipe. Page 76

Sugar And Caffeine Free Desert Re-Hydration Formula. Page 78

Days Mosquitoes Are More Aggressive And How To Avoid Them. Page 79

How To Assemble And Use A Hammock For Camping. Page 80

Recommended Clothing For Desert Hiking. Page 82

Food For Desert Hikes And
Camping . Page 84

The Coolest Months For Hiking In The Desert. Page 86

A Little Known Effective Secret To Protect Yourself Against Rattlesnakes While Hiking. Page 87

Check Your Boots Each
Morning. Page 89

Keep Black Plastic Out Of
Sunlight. Page 89

The Dangers Of Refilling Plastic Water Bottles. Page 90


How Re-Use Of Plastic Drinking Water Bottles Can Cause The Breeding Of Severe Bacteria. Page 92

Clues To Look For When Rivers And Streams Are Unsafe. Page 95

Secrets To Keeping Items Cool In Desert Conditions. Page 96


Chapter 4
Camping And Hiking In Winter
Conditions. Page 98

Planning For Camping In Snow Conditions. Page 100

Methods To Keep Warm In Freezing Snow. Page 101

The Warming Brandy Myth. Page 102


Secrets To Staying Warm While Camping In The Snow. Page 103

The Importance Of Vapor
Barriers. Page 103

Snow Cave Safety Basics. Page 104

Snow Cave Equipment. Page 104

The Best Locations For A Snow Cave. Page 105

Snow Cave Construction
Basics. Page 105

Snow Cave Air Vents. Page 109

Wind Protection While Camped In Winter Conditions . Page 110

Snow Caves Part 2. Page 111

Building A Snowcave In Shallow
Snow. Page 112

Building A Snowcave In Thick
Snow. Page 113

Building Your Snowcave's
Doorway. Page 114

How To Make Snow Bricks. Page 114

Creating Your Snowcave
Opening. Page 115

Creating A Heating Tarp For
Warmth. Page 116

Building A Safe Snow Cave In An Emergency. Page 118

Recommended Clothing For Hiking And Camping In Snow Conditions. Page 118

Why Overexposure To Heat Leads To Increased Chances Of Catching
A Cold. Page 119

Hiking In The Snow. Page 121

Tips For Staying Warm In The
Cold. Page 122

A Secret Mental Visualization Technique That Re-Warms Your Body. Page 124

Using Thought Power To Warm Your Body. Page 125

The Magic Of Pine Cones . Page 127

Using Pine Cones For Weather Forecasting. Page 128

Using Pine Cones To Control Strong Winds. Page 129

The Best Locations To Pitch That Will Naturally Warm Your Tent. Page 131

Recommended Snow Clothing. Page 132

Choosing The Right Size Tent For Maximum Warmth. Page 133

Using Plastic Bags For Keeping
Items Dry. Page 135

Winter Fuel Planning. Page 137

Planning Your Winter Hiking
Food Meals. Page 138

The Amount Of Calories Burned While Hiking In Snow Varies With Physical Activity . Page 140

Winter Camping Cooking
Utensils. Page 141

Breakfast Winter Foods. Page 142

Lunch Winter Foods. Page 144

Winter Meals For Dinner. Page 144

Safety Tips For Winter Hiking In Remote Regions. Page 146

The Best Tips For Staying Warm On A Cold Winter's Night. Page 148

Additional Tips That Keep You Warm While You Sleep At Night. Page 149

Hypothermia. Page 150

Frostbite, The Silent Killer. Page 152

Proven Solutions For Frostbite. Page 152

How To Use Your Thoughts To Generate Heat And Stay Warm. Page 155

The Secret Technique That Uses Your Mind To Warm Your Body. Page 157

Secrets To Pitching Your Tent In Heavy Snow Conditions. Page 159

Quick Clothing Tips For Camping In The Snow. Page 159

Chicken Soup With Chili. Page 161

Chicken Soup With Pumpkin
Spice. Page 161

Keeping Cooking Utensils Free Of Bacteria Food Born Viruses. Page 162

Hammock Assembly And Importance Of Staying Off Of Ground. Page 166

Clothing For Snow Camping. Page 170

Staying Warm In The Snow. Page 171


Chapter 5
Campgrounds In The Western United States That Have The Most Beautiful Scenic Views. Page 172

The Most Stunning And Visually Beautiful Camping Locations In The Western United States. Page 173

Chapter 6
Methods That Save Weight, Time And Money While On The Trail. Page 178

Tooth Brush And Tooth Brush
Alternatives. Page 178

Quick Relief For Insect And
Plant Stings. Page 180

Three Quick And Simple Lanterns You Can Make While On The Trail. Page 182

Over One Dozen Simple Methods That Enhance Your Camping
Experience. Page 183

A Neat Trick To Remove Bad Cholesterol Fat From Your Steak. Page 187

How To Make Your Own Pre-Made Tasty Pancake Mix. Page 188


Chapter 7
How To Make Your Very Own Charcoal Briquette Camping Stove
For Under $10. Page 191



View Scott's Biography and his 5 Published Books