Information Overload Removed
Go to Article Index
Here is a series of images of how the device is constructed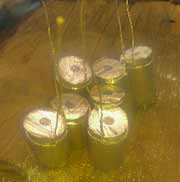 As shown above, each piece of magnesium has .999% silver wire attached to the top.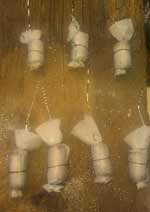 As shown above, first each piece of magnesium is carefully wrapped in a thin membrane fiber and than coated with sodium silicate.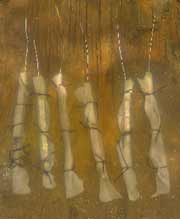 As shown above, I have also used Magnesium Ribbon.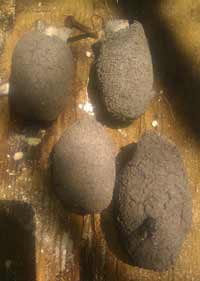 As shown above, after this has dried it becomes a "rubbery" texture which is highly electrostatic and electrically conductive.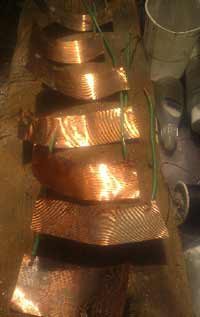 Next a flexible copper sheet is wrapped around each one.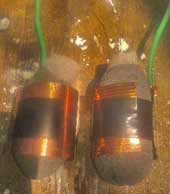 As shown above, when completed they look like this.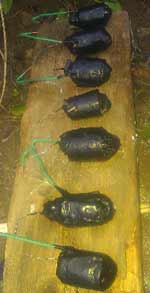 As shown above, next liquid electrical tape is applied to the outside to seal out moisture.



Thank You for reading this article. If this or any other article has helped you or someone you know, please consider contributing to this site. Your contribution will ensure the continued publishing of unique and quality articles at no cost to all of our visitors and regular readers.